Pediatric Urine Collectors are designed to offer optimal comfort for the child patient during use. The adhesive leak-free opening is inlaid with foam to make urine collection easy and comfortable. The markings on the side of the collector allow providers to easily gauge urine collection and are marked up to 200 ml. They are a good fit for both male and female use.
Adhesive surface holds securely and removes easily.
Avoid oils, baby powders and lotion soaps that may interfere with the adhesive.
Competitive Price Comparison : PEDIATRIC URINE COLLECTOR 200 ML
Getting free shipping for your order is easier than ever. Just add at least $100 to your cart, and your products will ship for free. Discounts are applied prior to calculating free shipping offers.


Company Return Policy
Endure Policy on Returns: As a customer you always maintain the right to return a product you no longer wish to use as long as the product is still in good, working condition (i.e. unopened/unused for disposables). For products returned within 90 days of purchase, we will issue a full refund upon receipt of the return. For returns made after 90 days of purchase, an Endure representative will be happy to discuss refund and credit options. 
To help facilitate the returns process, your Endure Customer Service Representative will provide you with a prepaid return label free of charge. For single-use devices that have been opened, we usually recommend that you discard the product and request a substitute right away. Our support staff also works with you in each instance to find the product replacement/refund approach that is most cost-effective and helpful for you! 

You can find more information about our policies on our Shipping and Returns Policy Page.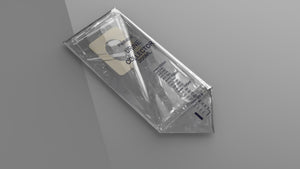 With hypoallergenic self-adhesive for better grip and easy removal